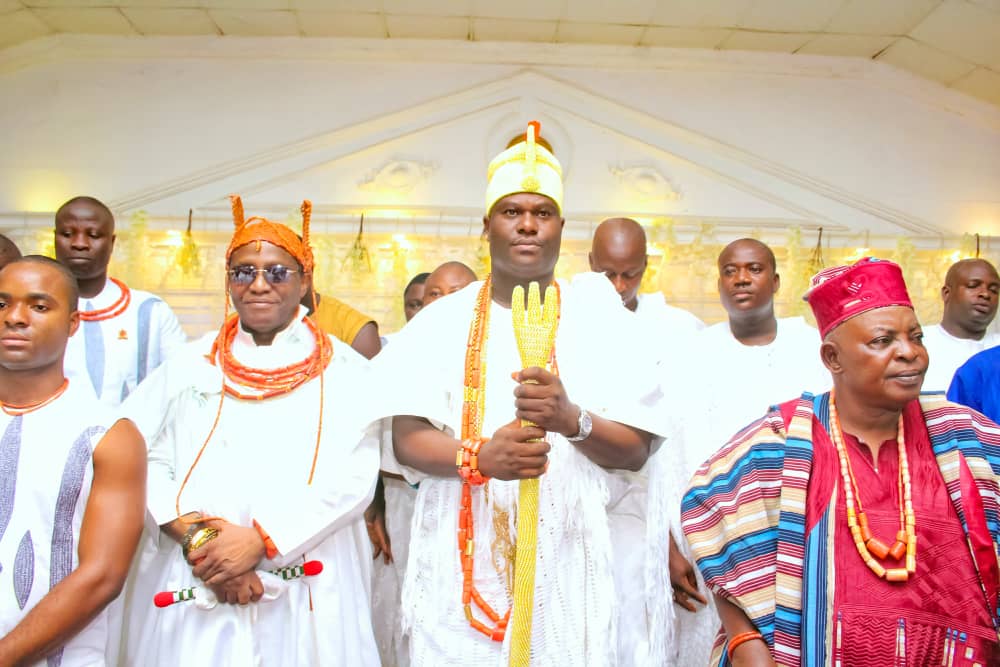 The visit of the Oba of Benin, His Royal Majesty Uku Akpolopolo Ewuare II, the Oba of Benin Kingdom with his chiefs and various dignitaries from the ancient city of Benin to his Imperial Majesty the Ooni of Ife, Oba Adeyeye Enitan Ogunwusi II was indeed an epoch making event. The event which drew crowds and dignitries from within an outside Nigeria, provided the much needed platform to strengthen the bonds that exist between the two kingdoms.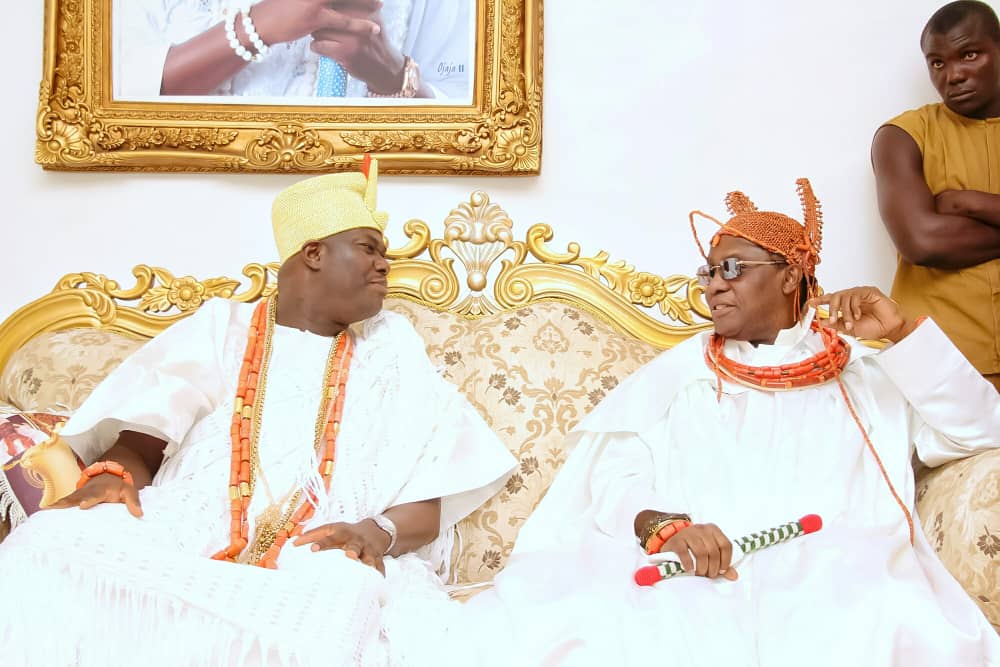 Significance of the Visit
The visit also showcased his Imperial Majesty's drive to promote peaceful coexistence and cultural reconstruction in the African context especially the need to foster unity and better understanding of the kingdoms.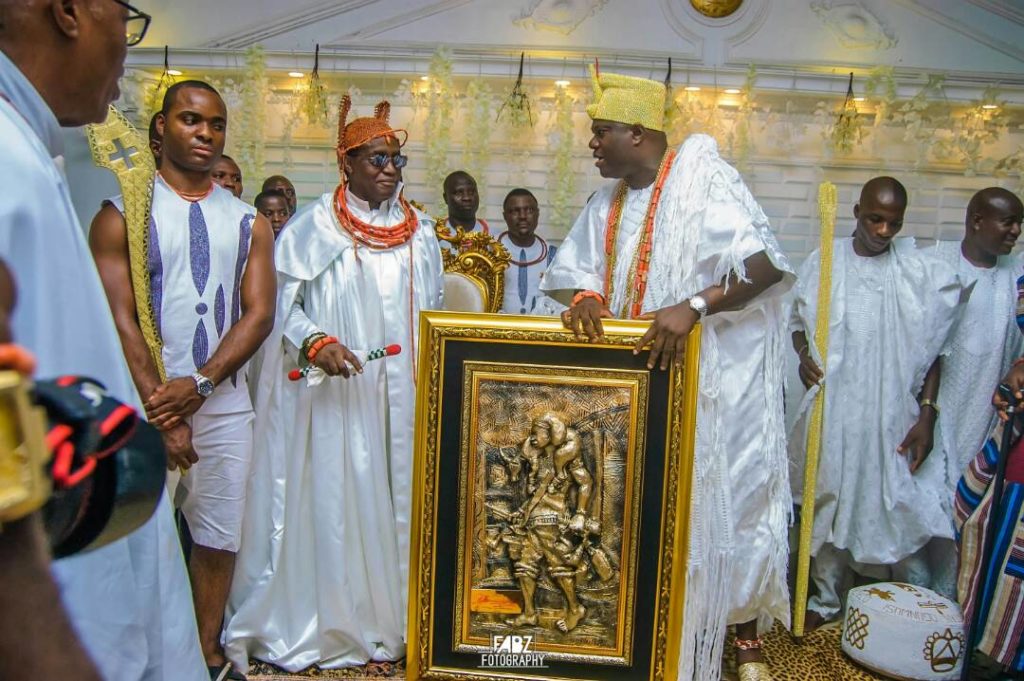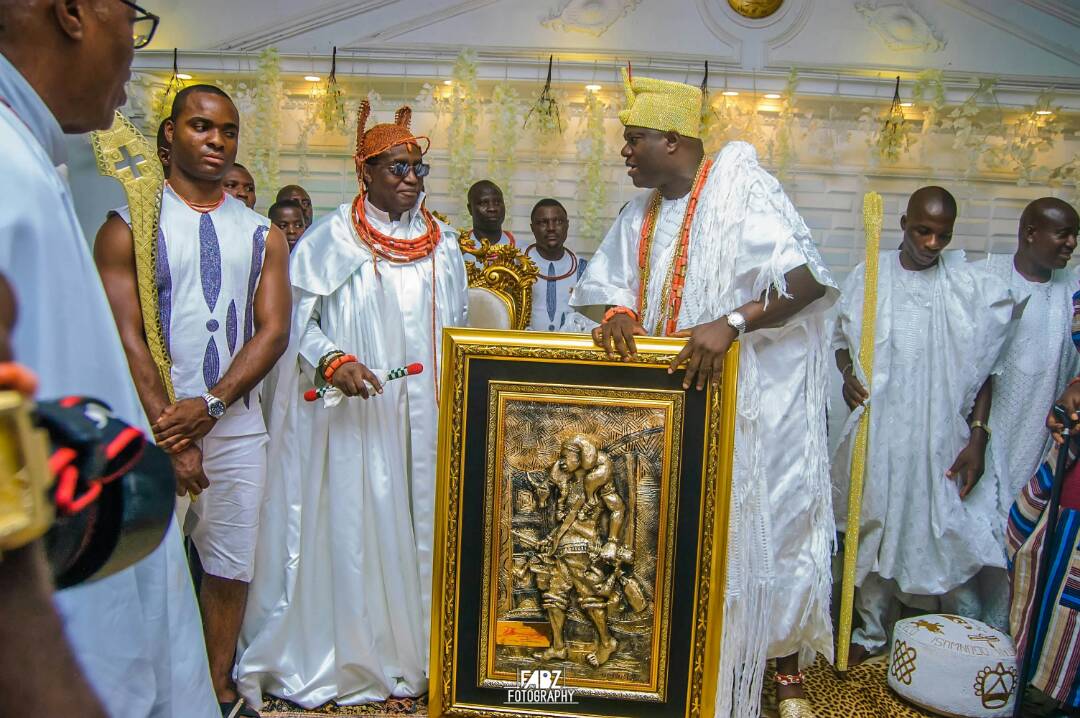 A Royal Gift of Cultural Significance
Speaking elegantly and delightfully while presenting a souvenir artifact to his guest, the visiting Oba, his Imperial Majesty  said: "If not for time, I would have loved for us to visit the place Oranmiyan was buried. He was world's foremost hunter and that's what this artifact I present to you represents, Your Majesty. Oranmiyan was a Prince of Ile-Ife, who became the first king of Benin. He went from there to become the first king of Oyo and returned to become the sixth king of Ile-Ife, where he eventually lived, died and was buried."